As may be known to everyone, from 25 May 2018 a new legislation comes into force in the context of privacy with regard to personal data. Of course, as a reputable temporary employment agency, we do not want to stay behind in this.
That is why we started our GDPR program at the beginning of this year.
It starts by knowing what the GDPR legislation actually means.
The GDPR legislation describes the rules concerning the collection and storage of personal data that can be traced directly to a specific person.
First we had to map under which conditions we may keep personal data.

After this we went to the "drawing board".
Maik Beikes was appointed as GDPR Officer and was allowed to manage and steer this beautiful project in the right direction.
He went to work to set up our administration and IT.
Here he received full cooperation from the board of directors and all colleagues, so that this could be done in the right way.
The privacy statement has been adjusted and placed on our website again.

A processing register was drawn up.

All employees whose personal data we retained were informed via a mailing about their sensitive information and how we handle this properly.

They also received an adapted Privacy Statement in the mail

Our IT specialist checked all safety related to our digital business.

We sent a processing agreement to our suppliers.

And finally everything was stored and processed administratively safely, in case the government will take control in the future.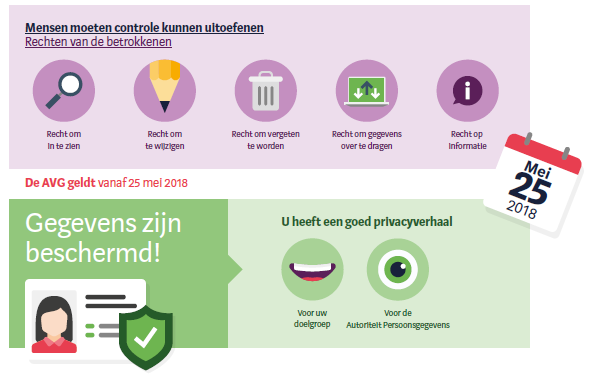 All in all it was a huge undertaking which took some time.
But when it comes to the protection and privacy of our employees, it is so important to don uitzendgroep, that we certainly think this was worth it.
So don uitzendgroep is safe and fully equipped according to legislation, and we will do everything we can to guarantee this safety for our employees.
 
"Thank you for reading my blog. A new item will regularly follow, so therfore keep an eye on this page.."
Greetings Maik Beikes
don uitzendgroep